Movie stars, business tycoons, and large black sunglass wearing heiresses have all indulged in the serums, tinctures and creams of the uber elite southern Californian spa, the Golden Door.
If you've ever had a full week and a cool $10,000, to to pamper yourself in the over 600 acres of manicured Japanese style gardens and terrain to hike, run and explore the gorgeous nature, you already know just why so many celebrities and those in-the-know choose the Golden Door Spa to restore, rejuvenate, and revitalize.
If you haven't found your way to San Marcos, just south of San Diego yet, not to worry, their luxurious and high efficacy skincare products can bring that fresh Pacific coast vibe to your daily beauty ritual.
Using silk peptides, yuzu extracts, hyaluronic acids, and so many more powerhouse ingredients, their skincare is truly refreshing and you really can see and feel the difference. They are beautifully balanced for both male and female skincare needs. Our beauty editor has chosen the top four must have products that you have to try this spring.
---
What is more luxurious than using a golden and shimmering oil, drop by drop, and gently massaged into the skin? Rose hip oil, sea buckthorn oil, squalene, and yuzu extract are just a few of the rich ingredients used in this little dynamo. You won't want to leave home without it.
---
You know that fresh, juicy scent of your favorite blueberry smoothie? How it smells so sweet and nutritious at the same time so you know that you've got the green light to eat all those antioxidants with the same vigor that you would demolish a fudge brownie sundae? Yeah, this Bamboo Face Scrub is kind of like that. A sweet blueberry scent and you can even see the blueberry seeds that are the bamboo powder's partner in exfoliation. It's a yummy treat for your skin.
---
We're 100% serious when we say that your eyes will have never looked better after applying the Golden Door's Silk & Diamond Eye Cream to those baby blues, browns, greys, hazels, or the super rare violets, as the case may be. With their trademarked combinations of Penta-vitin®, Beaytif-eye®, and Silk peptides, you can kiss droopy, sleepy, dark circled eyes good-bye and see the world in a whole new light.
---
Everyone knows that you're lucky if you find a pot of gold, so you must be feeling pretty good right now. This glittering gold treasure of a peel-a-way masque is not only a glamorous way to exfoliate but it's a lux game changer, too. A fruit extract blend, honey, and licorice extract will give you a 24 karat glow.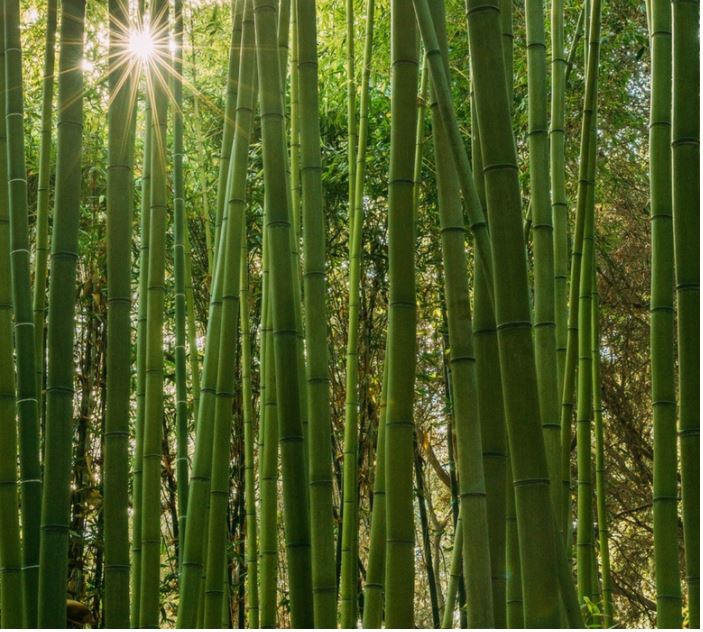 If that wasn't enough to love Golden Door what really made us fall head over heels was how big their heart is. 100% of net profits goes to their philanthropic causes, in particular Golden Door has joined with the local government of Escondido, California, to keep the doors open at Forensic Health Services, which helps victims of child abuse and sexual assault. They are the critical first step for child victims of abuse or molestation, as well as adult victims of sexual assault, to help law enforcement gather evidence for criminal prosecution. They also work with The New York Society for the Prevention of Cruelty to Children (NYSPCC), partnering together to combat this serious problem. And they are a part of the San Francisco Child Abuse Prevention Center mission to prevent child abuse and reduce it's devastating impact. Millions of children need help and the Golden Door has opened up a path for rehabilitation, protection and prosecution for a safe future for every child.
TO EXPLORE THEIR FULL COLLECTION VISIT: GOLDEN DOOR