The incredible collection Kam Tin, is known for the exciting use of jewels, creating a treasure trove of ambers and turquoise in an abundant homage to these gems of inspiration. Moving beyond in contrast to the smooth rounded stones that have dappled the cabinets, sideboards, and furniture, and now the designer has turned a new, very sharp corner in the choice of medium. This fresh chapter is a surprising stone: iron pyrite. A sparkling, metallic mineral muse that is fascinating in form and an intriguing choice for collectors who wish to punctuate a space with practical pieces that elevate the overall design.
Most pyrite is found in Peru, Italy or Slovakia, however, Kam Tin exclusively uses the mineral chosen from a mine in Spain which produces the incredibly perfect cubic forms that has captured the designer's imagination.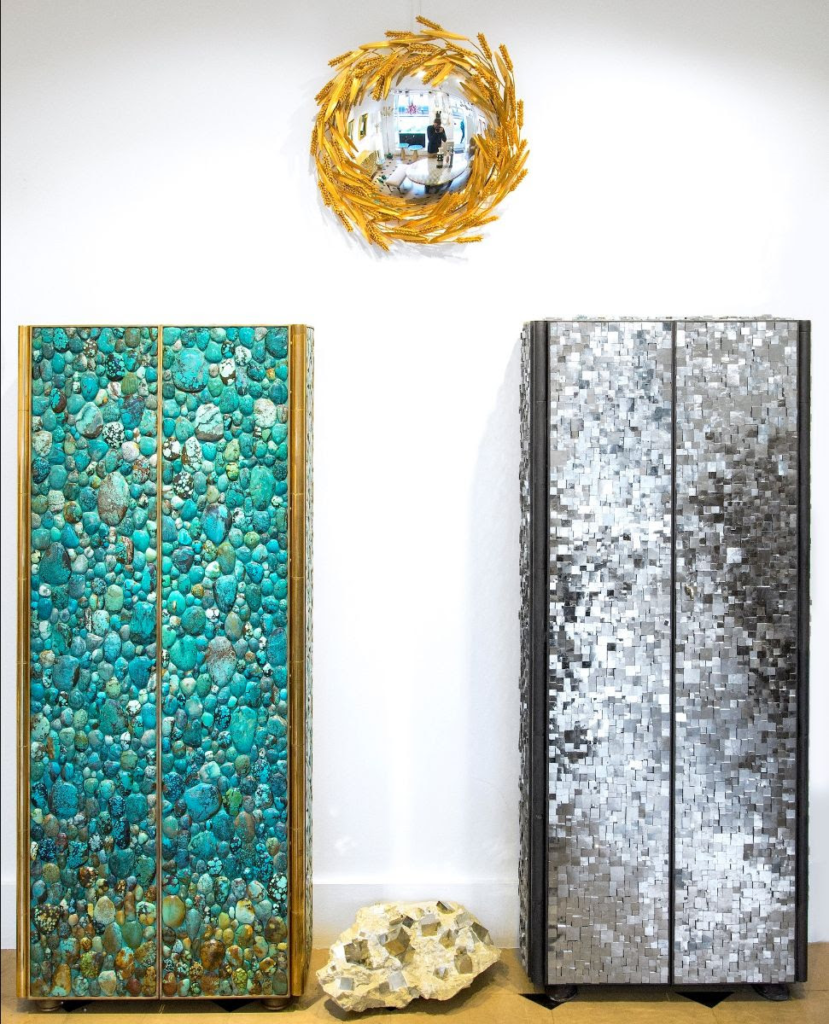 "These stones, declined in several sizes from 5 millimeters to 5 centimeters, are assembled with great dexterity by KAM TIN workshop in Germany, under Philippe Rapin's direction. There, a true workmanship transforms the stones into a spectacular mirrored design."

-MAISON RAPIN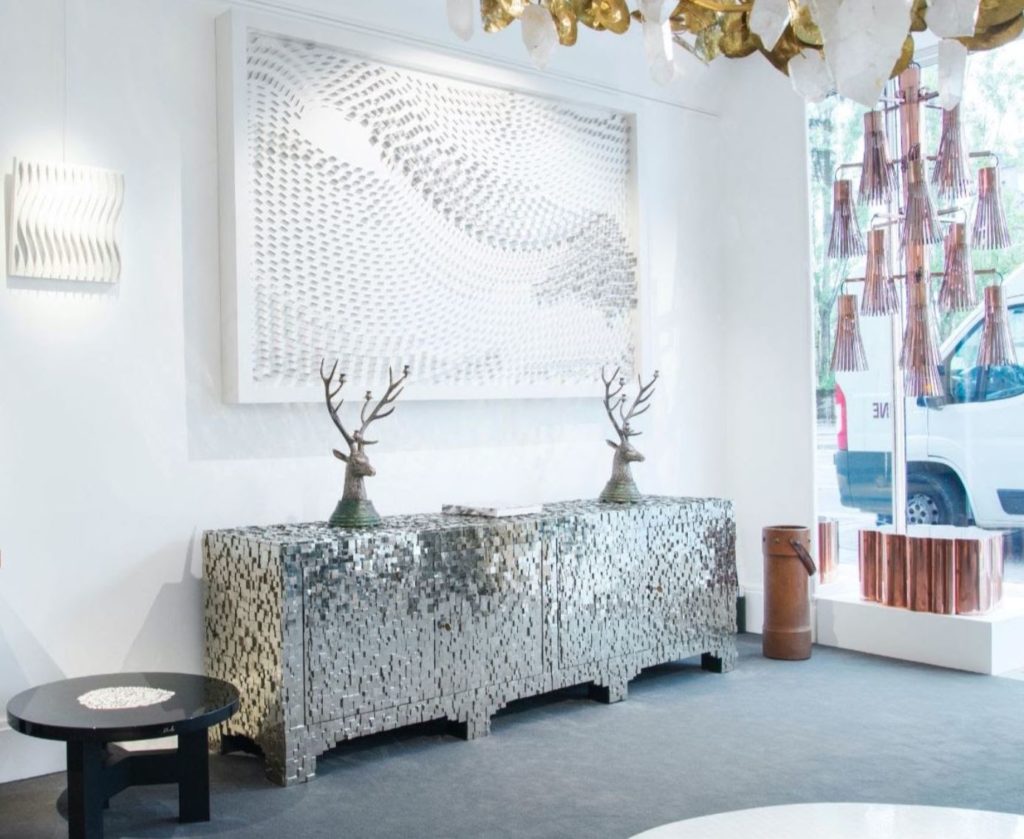 The creations are pieces of fantasy and yet somehow strike a contemporary chord at the same time. Furniture fit for a king.
To Explore The Full Collection Visit: MAISON RAPIN