The accomplished French sculptor and designer, Erwan Boulloud, is presenting his first American solo exhibition in New York City at the Twenty First Gallery. His careful attention to detail and love of his craft is noticed immediately upon looking at his designs. They at once speak of fluidity and a firm respect for nature, which is his muse, carefully captured in hardened mediums of metal, stones, concretes, and wood. Sometimes scattering jewels or meteorites in unexpected positions throughout his creations, gaining international attention.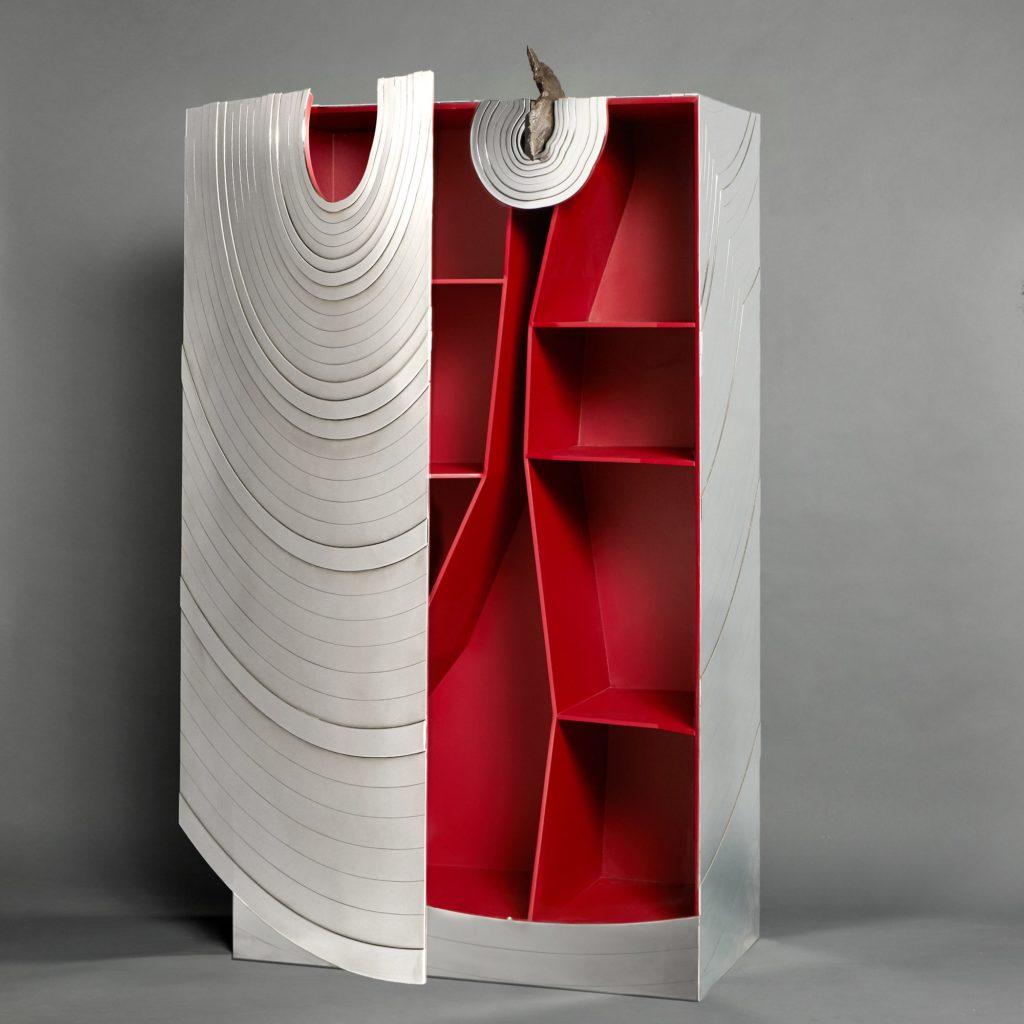 His strong, impactful designs have developed over the years as he has honed his craft in the workshops of various creators, and in museums such as the Louvre and the Museum of Natural History of Paris where he specialized in the presentation of priceless artifacts and specimens. In 2003 he set up his own workshop and adopted furniture as his means of artistic expression. For fifteen years, Erwan Boulloud has associated new technologies to his traditional know-how and has grown his studio, Atelier EB, in Paris.
Renaud Vuaillat, director and founder of the Twenty First Gallery in TriBeCa's design district, is excited about bringing Boulloud's work to the international forefront in New York City. He sees tremendous value in these carefully chosen pieces that are showcased during the exhibition, which goes until November 15th.
---
---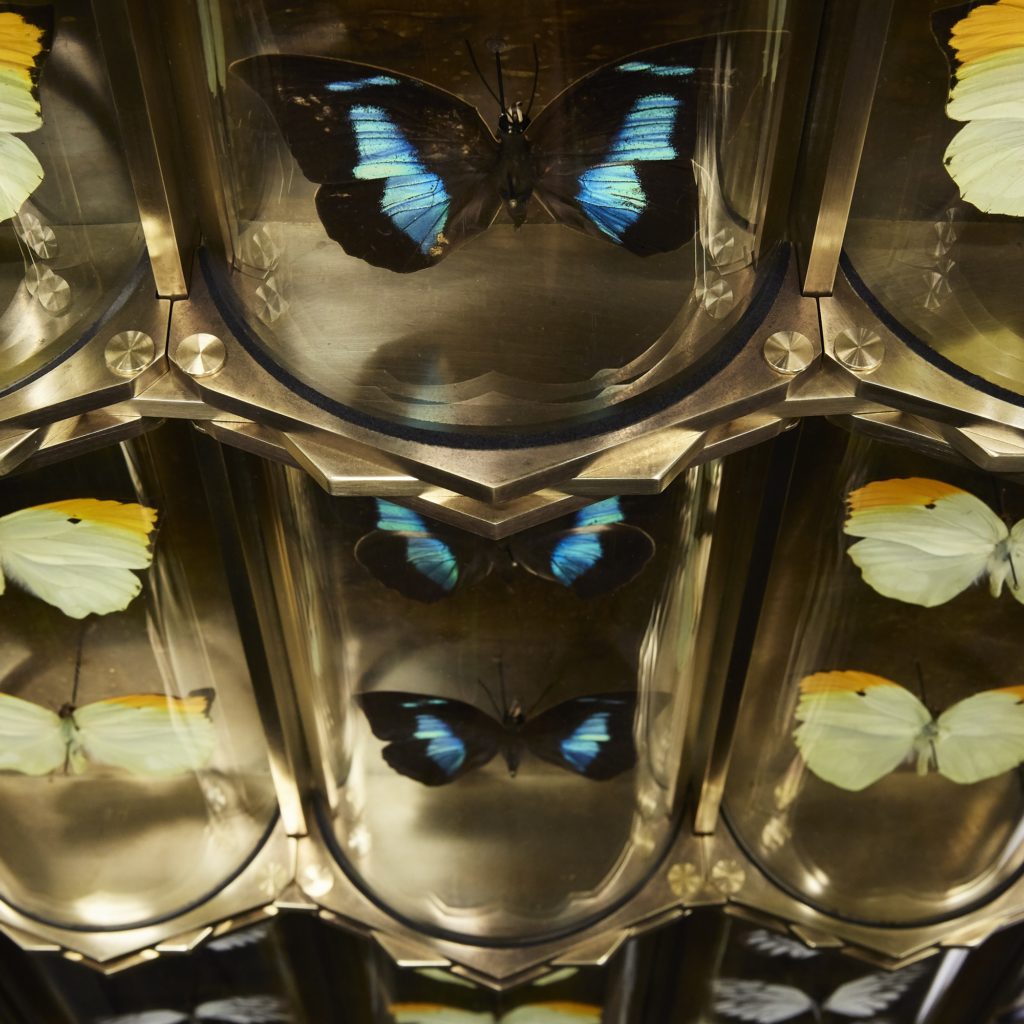 WATCH OUR EXCLUSIVE INTERVIEW WITH ERWAN BOULLOUD AT THE TWENTY FIRST GALLERY IN NEW YORK CITY
---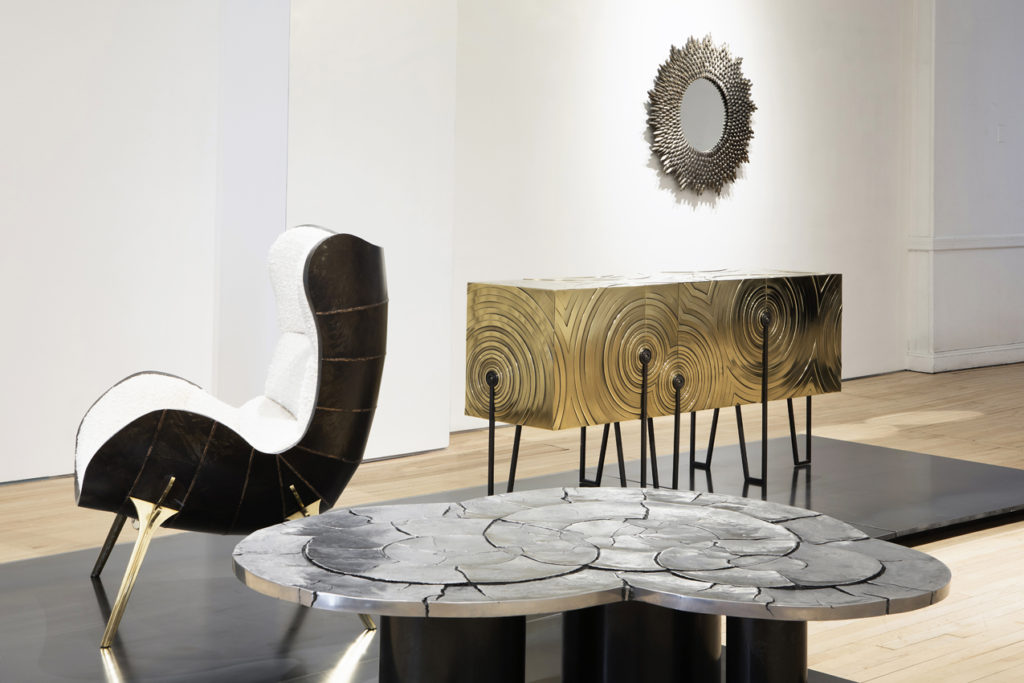 TO EXPLORE THE FULL COLLECTION VISIT: TWENTY FIRST GALLERY
Photo Credits: Erwan Boulloud;Twenty First Gallery; Harry Matenaer
SUBSCRIBE TO OUR MAILING LIST FOR MORE LUXURY TODAY!
YOU WOULD ALSO ENJOY
---