This holiday season it's time to celebrate and there is only one way to revel in the blessings of your year and that is with a cup that runneth over. Though all sparkling wines are not created equal there is an abundance of choices for those looking for something special. Here is an elegant summary of those beautifully bottled bubbles.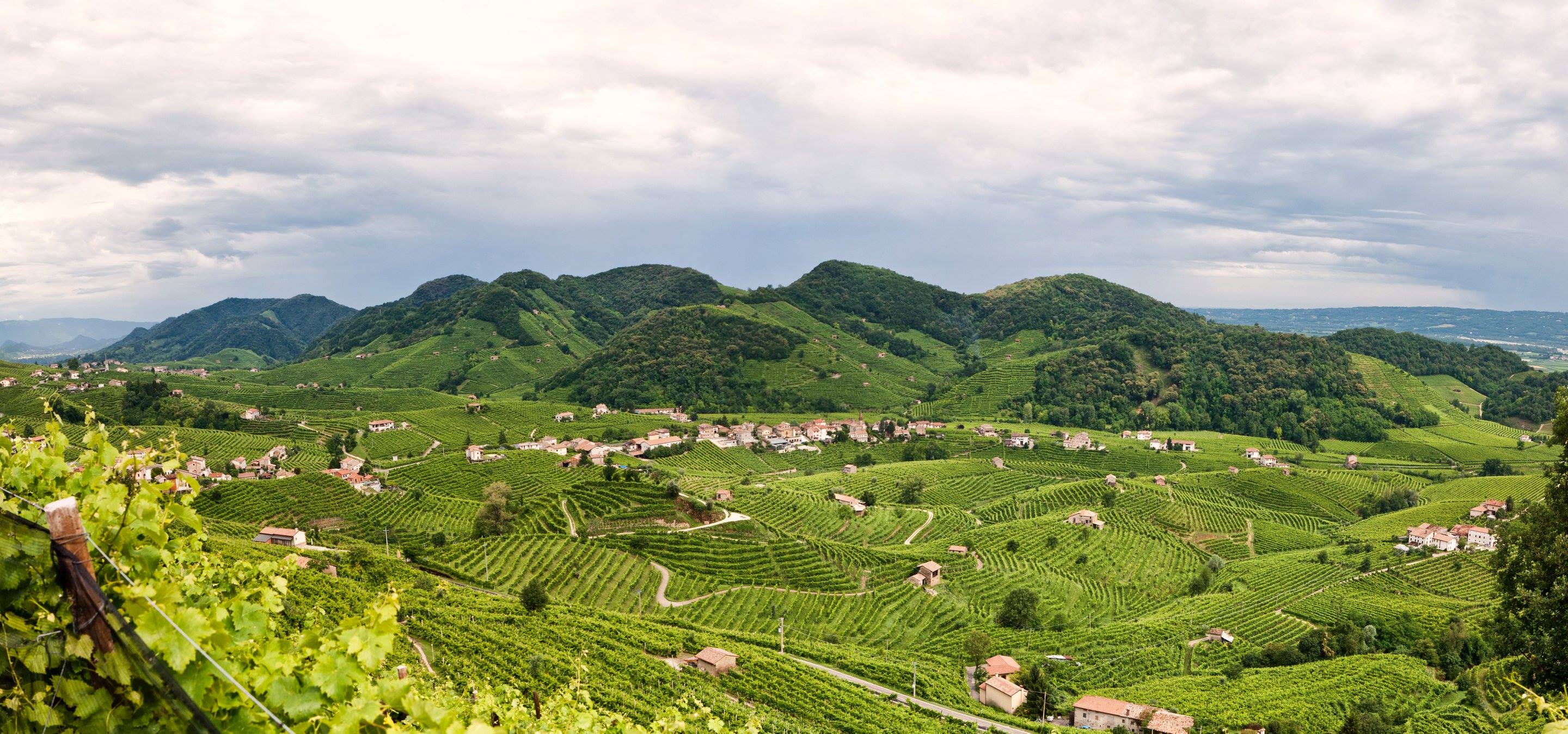 What is the difference between champagne, prosecco, and cava?
Nearly all quality sparkling wines are made using one of two methods: bottle-fermented and tank method. In both cases, the dissolved carbon dioxide that makes wine fizzy is a by-product of a second alcoholic fermentation.
The bottle-fermented method is also known as the Traditional or Champagne Method , where the still, dry base wine is bottled with a mixture of sugar and yeast. The introduction of a fresh yeast with the sugar triggers the fermentation process in the bottle which the wine will eventually be sold in. This slow fermentation is followed by a period of aging with the dead yeast, called lees, and eventually with a special method, the disgorgement, the yeast is removed from the bottle and the bottle is topped up with a mixture of wine, which is called dosage.
CHAMPAGNE
The classic, and the most famous example of sparkling wines, made by the traditional-method is Champagne. It is exclusively produced in the Champagne region of northern France. Champagne can be made from only three grape varieties; Chardonnay, Pinot Noir, and Pinot Meunier. The cool climate and chalky soil of the Champagne region provides ideal conditions for base wines created from those three  grape varieties which are high in acidity. During the period of long aging the lees slowly release flavors into the wine. Because the minimum legal period of yeast autolysis is twelve months for Champagne, special flavors appear in these wines, and they can gain complex bready, toasty, biscuit-y flavors that do not appear in other wines.
CAVA
Cava is the Spanish term for traditional-method sparkling wines which have a second fermentation in the bottle. Cava is mainly produced in Catalunya, in the Penedes region of Spain. The main grape varieties are local Spanish ones; Xarel-lo, Macabeo, Parellada. Some houses use Chardonnay, Pinot Noir and Garnacha. Cava also has minimum legal period of ageing which is nine months; while a minimum of fifteen months of ageing is called Reserva; and a minimum thirty months of aging is known as Gran Reserva. Just as you'll find in champagne, the long aging adds special and complex flavors.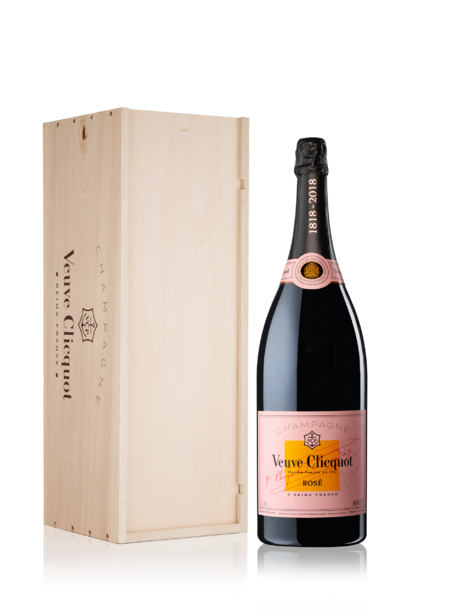 PROSECCO
In the tank method, once the first fermentation is complete, the dry, still base wine is transferred to a tank under pressure rather than into a bottle. The sugar and yeast are added to start the second fermentation and the tank is sealed. It is then filtered to remove the yeast and bottled. This method is not permitted for Champagne or Cava, but it is ideal for making fresh, fruity styles of sparking wine such as Prosecco. Prosecco is a sparkling wine from the north-east of Italy, and it is made using the tank method. The Glera grape variety gives a medium body, dry or off-dry sparkling wine, and you will discover delicate stone fruit flavors. Prosecco tends to have less lees contact than Champagne and Cava, giving it little or no bready, toasty character.

PAIRINGS
Champagne, Cava, Prosecco and all other sparkling wines have different personalities and characteristics. I would describe Champagne and Cava as a classy, elegant black dress each woman should have in her wardrobe, while Prosecco is the fun, colorful, summer dress we all love.
The pairing for these three kinds of sparkling wine is a very wide concept, as each of them are under  different classifications and have different characters, although a generalization can be made. Most commonly it is thought that Champagne works well with oysters because it is unbaked so there is no bitter component to be spoiled by the umami taste of the oysters, it is relatively light in flavor so as not to overwhelm the delicate flavor of oysters, and it's high in acid so it seems vibrant and refreshing when oysters are eaten with lemon juice or vinegar.

Bisol Prosecco, Valdobbiadene Superiore Cartizze D.O.C.G. & Prosciutto-Wrapped Melon:
The Bisol has been a wine producer in Valdobbiadene for five centuries with a great selection of Prosecco. This particular Prosecco is wonderful, especially in this season with its elegant bouquet of the scent of wildflowers. It is agreeably fruity with notes of apples, pears and peaches.
The flavor is full and balanced with a contained graciousness and accompanied by an intense and elegant fruitiness. Given the notes and palate of Bisol Prosecco, it's an ideal match with cured meats and fruit-driven appetizers, such as prosciutto-wrapped melon which is also a typical Italian appetizer.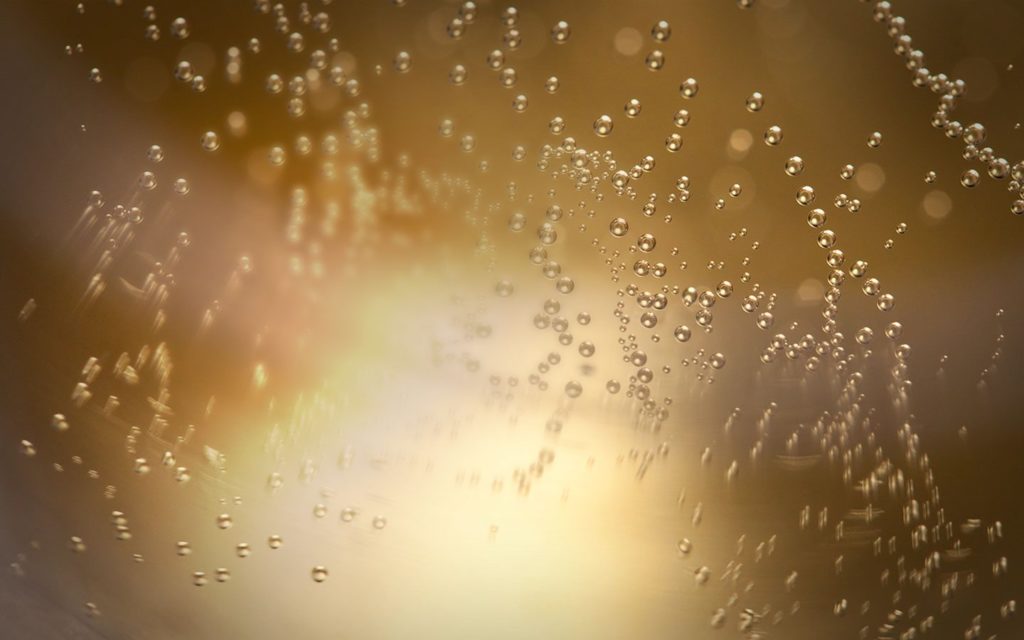 Gran Torello, Brut Nature, Gran Reserva & Iberian Ham (Jamon Iberico):
This specific Cava is my personal favorite. It is by Cava Torello, Penedes, since 1395. It is produced with the greatest expression of maturity and complexity from the oldest vines on the Torello property in Can Martí. This Cava is made from traditional Spanish varieties; Macabeo, Xarel-lo and Parellada, with a minimum of forty-eight months of aging in the bottle. Imagine the complex biscuit-y, toasty aromas of this effervescent Cava. As such, it should be accompanied with salty acids and fat in order to complement and harmonize with the aromas of aging. A great pairing would be Iberian Ham tapas, particularly served with bread and tomato which is ideal for combining with this lengthy and beautifully aged Cava.
GRANDE RÉSERVE, Brut, Devaux & Veal Escalope with Cream:
This is a Champagne with delicacy and complexity, and a brand and house born in 1846. It is a boutique brand with limited production and a  selective distribution. It is hard to get – maybe that's why this Champagne is one of my favorites.
But, truly, it is because this is a delicate champagne with structure, finesse, and elegance. The grape varieties are Pinot Noir and Chardonnay, and it undergoes a minimum of forty  months of aging. This Grande Reserve offers a floral perfume with hints of stone fruits, such as white peach on the nose, as well as the biscuit-y aromas of aging. My pairing with such a structured Champagne would be veal escalope with cream, particularly accompanied by sweetbreads. The pairing has such a splendid balance and harmony on the finish.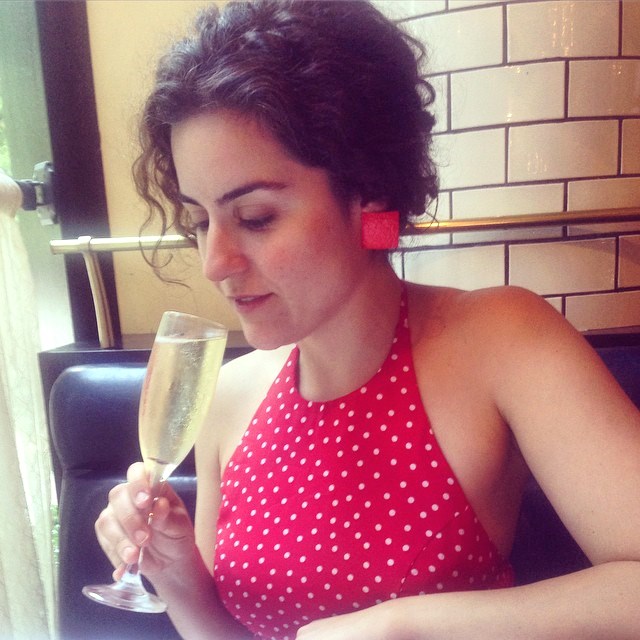 Celebrate the big and small things in life, and as you do remember to bring a bottle of something sparkling  and delicious to set the festive mood.
Cheers!
Irem Eren
SUBSCRIBE TO OUR MAILING LIST FOR MORE LUXURY TODAY!
YOU WOULD ALSO ENJOY
---