Thinking of stuffing stockings even before the turkey? With the holidays quickly upon us we have all turned to thinking of that perfect gift those on our 'Nice' list.
We have curated a list of some of our favorite beauty trends for this year with a full spectrum of ideas.
TREND: ENVIROMENTALY FRIENDLY
---
The Chantecaille family is often considered an innovator in the beauty industry by creating cruelty-free, vegan friendly beauty products that harness botanical super powers and with a high efficacy, all without cutting corners on vibrant pigments and luxurious products. Creating beauty with an impact. This season they are re-releasing six of their most celebrated Cheek Shades as a permanent philanthropy collection. Beautiful and delicious hues with each shade having a stunning embossed animal that represents the conservation effort it supports—from Monarch butterflies to wild horses, each set in their signature refillable Pebble Compact. Chantecaille proudly gives back to six non-profits supporting the conservation of these threatened wild species.
Also, in honor of Africa's Vanishing Species they have created incredible richly pigmented collection of Luminescent Eye Shades created to pay tribute to and benefit of six of Africa's most endangered, vanishing species: the elephant, rhinoceros, cheetah, giraffe, lion and pangolin.
TREND: UNISEX
---
We love Royal Fern for being such a genuine unisex skincare. Perfect for men and women with a delicate scent that lands at a perfectly fresh fragrance. The inspiration behind this German skincare brand is the humble yet mighty fern plant. When Dr. Golueke began researching this plant's benefits he found that she is the master of survival, existing for over 400 million years overcoming drastic climate changes and natural disasters while steadily conquering new habitats on every continent.
Through it all, it has remained an evergreen, extremely resistant to UV radiation and environmental pollution and a veritable moisture reservoir. What's more, its fronds and roots are used across many cultures for natural remedies. Obviously, she has a few secrets to share. The Holiday Facial Kit includes a Phytoactive Cleansing Balm, Phytoactive Eye Cream ,Phytoactive Hydra-Firm Facial Mask, Phytoactive Moisturizer, and a Phytoactive Anti-Oxidative & Illuminating Ampoule each.
TREND: STEM CELLS
---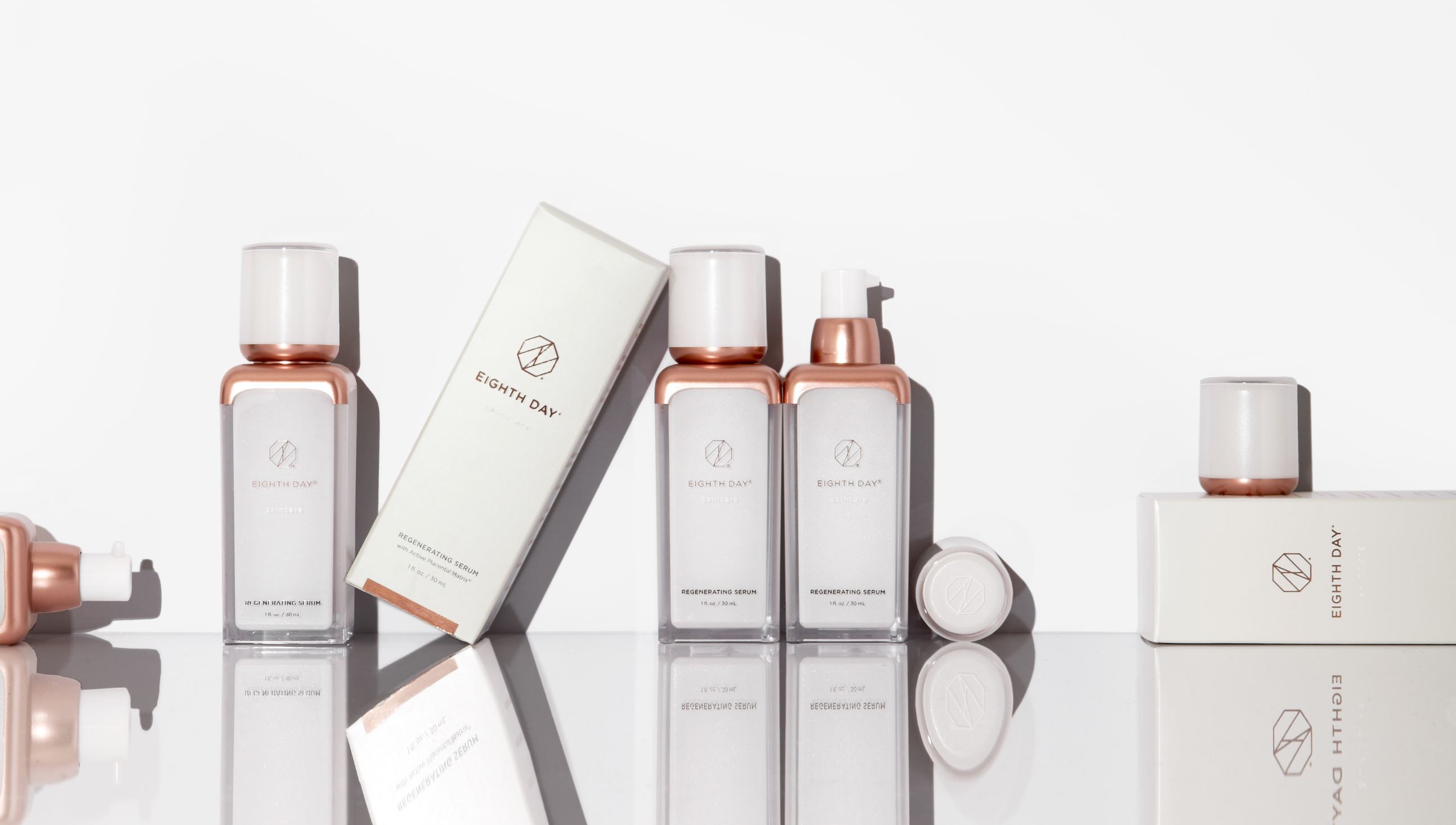 Eighth Day Skincare is developed by Dr. Antony Nakhla, a leading reconstructive skin cancer surgeon, wound healing expert and clinical researcher. Through his work he was inspired to create a skincare that used many of the same medical ingredients, fusing biologically active ingredients and clinically-tested delivery systems. In particular Active Placental Matrix, for bio-identical ingredients comprised of stem cell proteins and peptides, mimicking the age-defying molecules already a part of human skin. These active ingredient are proven to:
Increase collagen I by 179% in 11 days
Increase collagen III by 194% in 11 days
Increase elastin by 190% in 11 days
Increase tropoelastin by 57% in 11 days
A impressive accomplishment in skincare to say the least.
*Have questions about stem cells? Check out our article.
TREND: BEAUTY SLEEP
---
In a world where something as small as a good night's sleep can seem like a far off dream, it's obvious that we must take the time to care for ourselves, especially at night as we rest and regenerate. This azure cream, appropriately named Blue Cocoon, from May Lindstrom is a perfect gift for those wishing to achieve angelic like sleep.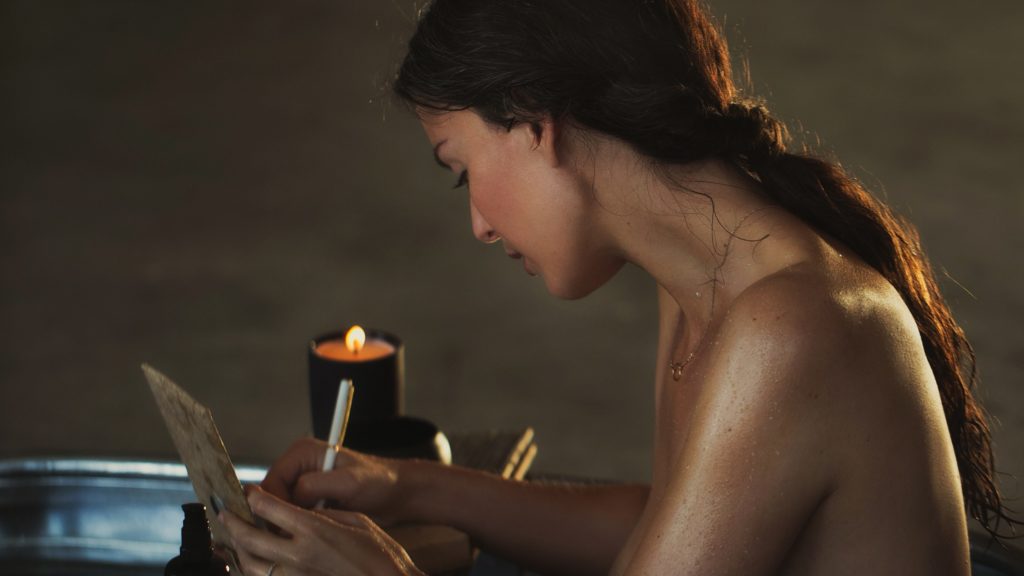 This concentrated beauty is like a meditation and spa vacation for your skin; in aromatherapy, blue tansy is used to reduce anxiety, manage anger, heal sleep disorders and soften the feeling of being out of control.
TREND: AMBIENCE
---
Everyone knows that beauty is a state of mind. Botticelli's Birth of Venus perfectly exemplifies that nakedness needs no adornment if the surroundings create a supporting cast. Delicate, ephemeral beauty of perfumes, essences and candles can make any ordinary place seem special and raise your own image of beauty to even greater heights. Byredo offers a wonderful example of scent that is both unusual and compelling. Notes of rosewater, Morello cherries, violets, and orris butter are just some of the enchantment found in this example of Loose Lips, though they offer quite a few scented expeditions in the quest of beauty.