World renowned Belgian art and antiquities dealer, Axel Vervoodrt, has recently earned the honor of being named the Officier des Art et des Lettres, by the country of France.
Deeply and extraordinarily famous in the art world for his incredible finds and unique eye, he more recently has caught the general public's attention for his designs and art that he helped Kim Kardashian West and Kanye West acquire for their Californian dream home, which was explored in depth with an article for Architectural Digest. However, his art dealings, design work and real estate acquisitions have been developed over decades on many other important projects. Perhaps, his largest is the Kanaal, a $130,000,000 real estate/art project on the banks of Antwerp's Albert Canal.
On September 29th, this special distinction was awarded to Vervoordt by the French Ministry of Culture. Something they only present to persons who have made significant contributions to furthering the arts throughout the world. The intimate ceremony was held at the castle of 's-Gravenwezel, Mr. Vervoodrt was surrounded by his family when he received the Officier insignia by her excellency, Ms. Helene Farnaud-Defromont, Ambassador of France in Belgium, and accompanied by Mr. Thomas Michelon, Cultural and Scientific Advisor for the French Embassy in Belgium.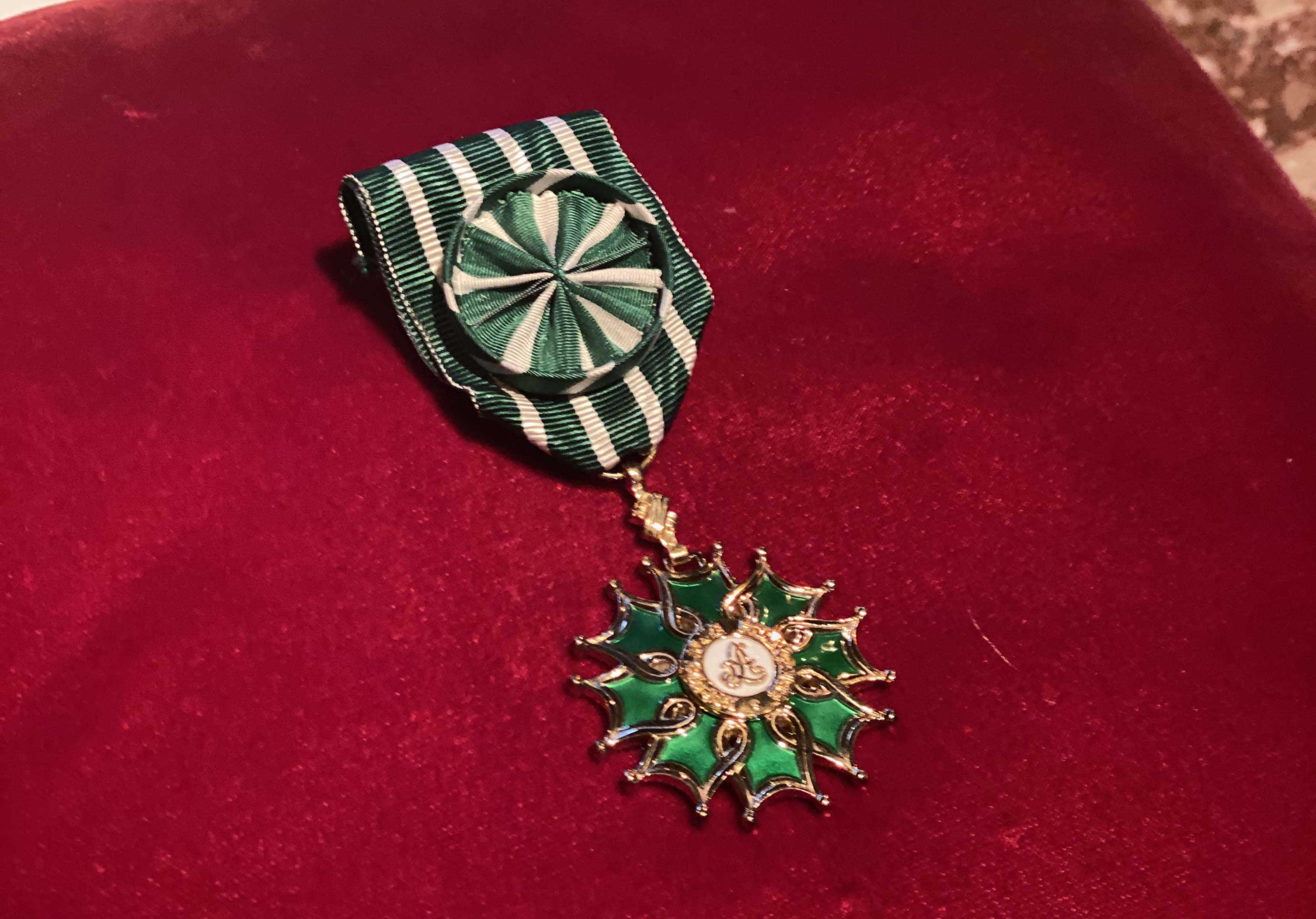 "It's a tremendous honour and I would like to thank France for this distinction. It makes me feel more responsible – to be more useful to others in the service of art. Art holds an important place in our lives because art makes life more beautiful – not only aesthetically – but, in a truly spiritual way."

– Axel Vervoordt
---
To Explore More Visit: AXEL VERVOORDT